Travel Insurance For All Ages

As you may have guessed by now, I love traveling. There's something so special and so exotic about visiting a distant land, a place so different from the place I call home. I can find something I love about all destinations but my favourite places are often the ones that are so different from where I come from. I love the culture shock. I love learning new things and meeting people from a completely different background. It's that love for travel that led me to
t
he art of travel hacking. Without
learning how to maximize credit cards for travel rewards
, I wouldn't have been able to afford many of the flights I've taken, especially the fancy ones such as
flying first class on Emirates
.
I'm an adventurer at heart. I love scuba diving, hiking, and standing next to permanent lava lakes, such as Erta Ale in Ethiopia. However, I'm also practical and try to be as safe as possible. That's one of the reasons why I always get travel insurance when I leave Canada. Aside from some stomach issues I've had in countries such as Indonesia, I've never had to use it, but still, it's a great thing to have because if something ever does go wrong, costs can add up pretty quick. It's just a great peace of mind to know that I'm covered, financially, if something were to happen.

Travel Insurance Regardless of Your Age
As a 33-year-old who has been traveling since his 20's, I've never had to worry about high travel medical insurance costs. However, sometimes I travel with my parents and they are both around the age of 70. I've always wondered if travel insurance would be super expensive for them but it turns out that it's not so bad. Of course, it can be more expensive due to the higher risk, but it's still quite affordable and very much worth it. Just for fun, I did a quote for my father who might join me on a week-long trip to Cuba. The quote came out to less than $50. It's only one week but often times, the longer you go, the cheaper it becomes in terms of per day cost. $50 is definitely worth the peace of mind in my opinion and I think you should get travel insurance coverage regardless of your age. It's one of those things you buy that you hope you never use, but in the end, if something does happen, it could be the best investment you ever made.
Check Your Credit Card Travel Insurance First
If you have credit cards, I'd check with them first to see what they include. Some credit cards come with included medical travel insurance just for having the card. Some may require that the flights be paid for with the card. Some cards include as little as three days and some cover up to 28 days, free of charge, or included in the yearly credit card fee. At the same time, not all insurance is equal so make sure you find out what it includes.
Book Your Dream Trip
Now that you've got your travel insurance out of the way, it's time to book your flight. Make sure you keep the travel insurance information nearby. I'd recommend having it inside your wallet, inside your suitcase, and kept in an email just in case you actually need it.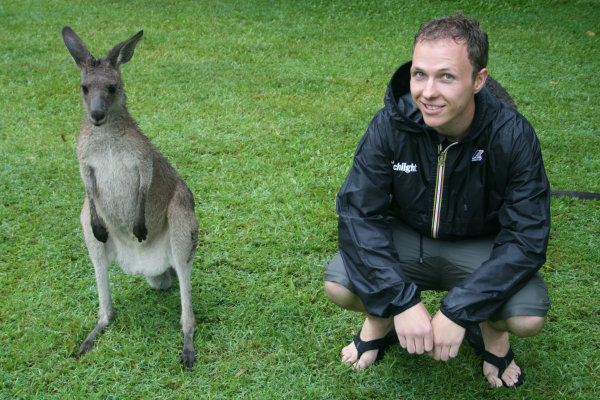 Looking For the Best Credit Card?
I recently wrote an article about choosing the best credit card for your own needs. Check out that article for tips on finding the best credit card and then consider joining Canadian Free Flyers so you can learn how to maximize your frequent flyer miles points and how to redeem them for the best value. I also send out deal alerts by email whenever I find a good deal for earning frequent flyer miles in Canada.
Click here to learn more about Canadian Free Flyers and use the code "Take10" for 10% off any package we offer.
Happy Travels!
-Matt
https://www.canadianfreeflyers.com/wp-content/uploads/2013/01/MattFirstClassEmiratesIndia.jpg
662
1000
Matt
https://www.canadianfreeflyers.com/wp-content/uploads/2013/11/cff_logo-sm.png
Matt
2018-03-31 03:59:17
2018-04-17 03:21:53
Travel Insurance For All Ages