CANADIAN MAXIMIZATION PLANS
A maximization plan is a personal plan made just for you. It includes instructions on how to maximize frequent flyer miles with current and new credit cards according to your daily expenses as well as point maximization techniques, point redemption advice, and one year of support in implementing your plan.
LET'S MAXIMIZE YOUR FREQUENT FLYER MILES
STUDENT PLAN

$

79 One-time Fee
Individualized points maximization plan
Points maximization techniques & resources on building credit
Greatly increase your credit card points or miles from your everyday, personal expenses year after year
Unlimited support for one year
PERSONAL PLAN

$

99 One-time Fee
Individualized points maximization plan
Points maximization techniques
Greatly increase your credit card points or miles from your everyday, personal expenses year after year
Unlimited support for one year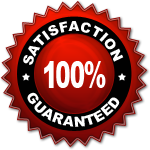 At Canadian Free Flyers, we offer a "one free flight" guarantee, which basically ensures that WE send you enough deals during the year for you to earn at least one free flight (excluding taxes of course). This puts the pressure on us but also ensures that you follow through on deals if you want to see results. If you simply choose not to follow any of the deals, we cannot be held responsible.
Ultimately, this means we guarantee you at least one free flight every year if you follow the deals we send. We're pretty sure you'll earn MUCH more than that!
If you wish to cancel your membership however, you can do so easily, quickly and without penalty.
Travel Hacking Canada
Frequently Asked Questions
Why should I join Canadian Free Flyers?
Canadian Free Flyers will teach you all about the world of Canadian Travel Hacking so you can earn enough points to go on 1-3 free flights per year (excluding taxes). Free Flyer School is filled with online tutorials that teach you how to earn miles without flying, how to redeem them for high-value trips, how to get 4-star hotels for half price, how to find free accommodation around the world, and SO much more. Free Flyer School is constantly updated with new budget-travel advice and travel hacking know-how. With deal alerts, I SEND you all the deals for earning points in real-time so you don't have to do any research yourself. Depending on the membership option, they also include maximization plans, which is a personalized travel hacking plan just for you and trip planning assistance, which is personal assistance when it comes time to book your flight rewards. However, if monthly fees are not for you, you can buy a maximization plan for $99 or less.
Which membership level should I choose?
All membership offers include 24/7 access to Free Flyer School and Deal Alerts. It just depends if you want a personalized maximization plan, which details the credit cards that are best for YOU as well as how to allocate your everyday spending for maximum results, if you want flight planning assistance when the time comes or if you just want the tutorials and deal alerts. At the same time, you can also just buy a maximization plan if you don't want a membership. The most popular option is the premium membership plan.
What is a personalized maximization plan?
A personalized maximization plan is a "travel hacking" plan designed just for you. By answering a few simply questions regarding your everyday spending, we design a plan just for you that includes the best credit cards and the best allocation of your everyday spending for maximum results. Depending where you want to go, we also recommend the best system for earning your miles.
Do I need to sign up for credit cards?
No, but credit cards are the quickest way to earn A LOT of points. Earning mileage bonuses through credit cards is one big way to quickly build your mileage account, but it's not the only way. You'll be able to earn plenty of miles with or without signing up for cards. Note: Credit cards are only good if you use them for things you buy anyway and are able to pay them off in full each month. Paying interest defeats the value of the points.
Can I do this on my own?
Absolutely. It just requires a lot of time. There are hundreds of travel blogs and forums where you can search for different deals on points, although most of them are geared towards Americans. Even I find it confusing to sift through all the information depending on many travel hacking sites and then deciphering what's good for Canadians. The point of CFF is to remove that barrier for you and save you all that time. CFF simplifies travel hacking for Canadians. We sort through all the garbage and give you only the best!
Will CFF help with redeeming?
Yes, several tutorials (and ongoing posts) will help you redeem your miles for great trips. We teach you how to redeem for high-value trips and get maximum value for your points. First Class members will also get one-on-one help with redeeming points.
What if I don't earn enough points for one flight?
We guarantee if you follow the information we provide and apply for some of the deals we send, you will earn enough for at-least one flight every year. This is already worth much more than the cost of membership and you should be able to earn much more than this.
If it is our fault for not sending enough deals (this won't happen, I assure you), you can get a refund. Aside from this, you have 1-month for a refund – no questions asked.
How do I get a refund?
That's easy. Just send us an email within a month of purchase.  Although we love feedback, you don't have to give us any.  If you just want to cancel your recurring subscription, you can actually log into your Paypal account or CFF account (depending how you signed up) and cancel it from there.
What if I have a question along the way?
Please send an email! We'd love to help out! Plus, we can post it in the FAQ section as well, so everyone can learn.