We kind of went over this in the Dream Big tutorial back in the Getting Started section. But hey, you may have missed it!
So how many miles do you need for that dream trip of yours?
Well, that depends where you want to go!
While the points needed for different destinations do fluctuate between the reward programs you use, the chart below will give you a very good approximation of how many miles/points you need.
Below is an approximation of miles needed for specific destinations from Canada. These will vary between the airlines but this is a good place to start.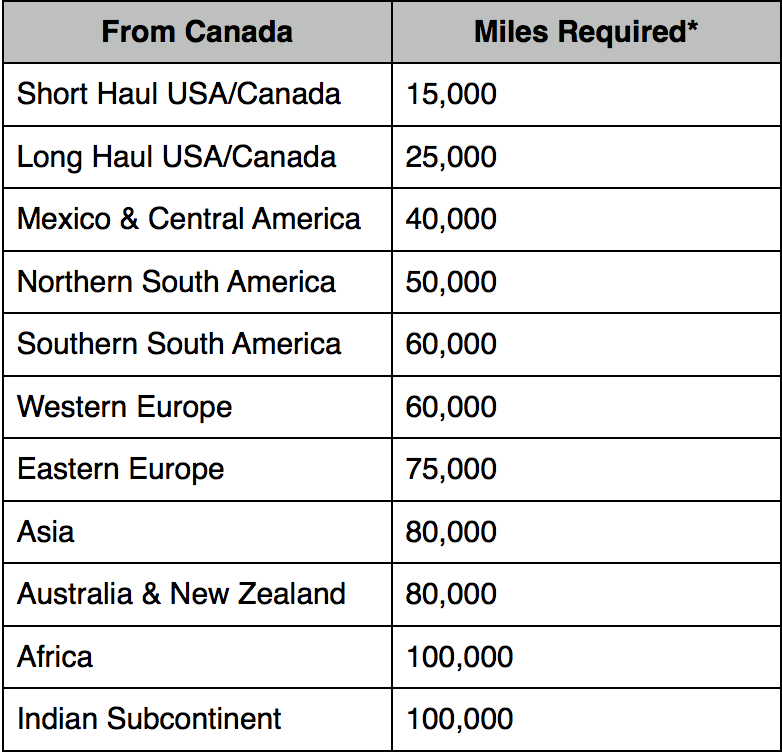 *Just an estimate for economy class seats.
Business class is typically 50% more and first class is usually 100% more. For example, a flight from Canada to Western Europe with Aeroplan will cost you 60,000 points. Business class will cost 90,000 points and first class will usually be 120,000 points.
Now is the fun question. Where do you want to go?
***
Click here to view the next page: Taxes, Fees and Surcharges