Five Tips for Getting Started with Travel Hacking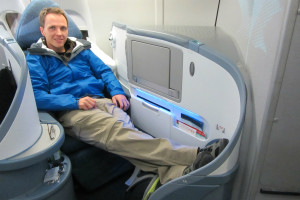 Travel has completely changed my life. Since 2009 when I first landed in New Zealand and Australia for my first solo long-term backpacking trip, I have been to six continents and 35 countries and have learned so much about life and this place we call Earth.
I've also learned a lot about travel hacking. Before taking the frequent flyer mile industry seriously, I did what most people did. I had some rewards cards and used them occasionally when making a purchase. I never seemed to have enough points for actually getting on a plane. Oh how times have changed.
Since making travel a priority and learning everything there is to know about earning and redeeming frequent flyer miles, I've used them to take trips I never would have been able to afford such as flying first class on Emirates and flying around the world in business class for next to nothing.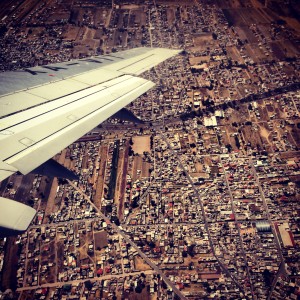 It's lead me to create this site as well help hundreds of Canadians take trips they've always dreamed of. I've given live talks in front of 400 people and been featured in national press across the country.
I love it and I'm so happy Canada is a great place to be a travel hacker.
Here are five tips for getting started.
Five tips for getting started with travel hacking.
1. Make a Goal
Like most things in life, you'll be more focused if you create a goal for where you want to go. Think about a dream trip you'd like to make. Imagine it. What are you doing there? Now write it down. Find a picture of that place and include it next to where you write it down. Put it somewhere you can see it everyday. Now, determine the rewards system that will get you there. Maybe it's Aeroplan. Maybe it's Alaska. Whatever it is, write down how many points you need and then focus your attention on that goal.
2. Apply for a Travel Credit Card
Although credit cards are not needed to become a travel hacker, it will speed up the process. When looking for a credit card, look for waived annual fees, high bonuses, travel perks, and a quality rewards program. There are basically two types of cards. Some cards are linked directly to an airline rewards program. If you want to earn miles in that program, this can be a good choice. Other cards earn you miles/points with the credit card issuers awards program. When this happens, you need to make sure those points are transferrable. For example, American Express has a great rewards program, which allows you to transfer the points to a number of different airlines and hotels.
3. Maximize your Everyday Spending
Once you have a credit card that earns travel rewards, start using it for all your purchases. However, you also need to make sure you can pay it off in full each month. If you start paying interest, your miles become devalued. Use your card for typical needs such as groceries and gas. I use it for everything – even a chocolate bar.
4. Double Dip
Double dipping chips isn't good but when it comes to earning miles, it's a MUST! If you have a credit card that earns miles, try to pair it up with a rewards card as well such as Aeroplan. When shopping at an affiliated store, you can use both the credit card and the rewards card for double the points!
5. Redeem like a Pro
Once you have the miles, it's important to not let them expire or to waste them on short-haul flights. You'll always get better value from your miles by taking long-haul trips, getting creative with multiple destinations, or by sitting in business class. You should also check the cost first before booking a flight with miles/points. If there is a great seat sale, you might want to consider paying for the flight and saving the miles for a later, more expensive flight.
As you can see, travel hacking isn't that hard. It just takes time, patience and priority. If you have a dream trip in mind, you can focus on making it happen.
***
If you'd like a FREE estimate of how many points/miles you could be earning throughout the year, sign up for the free stand-by membership option and fill out the form sent to you by email.
If you'd like a personalized maximization plan, which includes a full plan for how to maximize your everyday spending, the best credit cards for you, and tips for making your dream trip happen in the next year, sign up for one of the two plans offered through Canadian Free Flyers.
https://www.canadianfreeflyers.com/wp-content/uploads/2013/11/cff_logo-sm.png
0
0
Matt
https://www.canadianfreeflyers.com/wp-content/uploads/2013/11/cff_logo-sm.png
Matt
2016-03-31 00:54:25
2016-04-01 03:06:53
Five Tips for Getting Started with Travel Hacking