Dream Big
Video Time: 01:47
In this video, I want you to decide where you want to go for your dream trip. This will be your goal for this course.
As many of you know, the best way to stay motivated with something is to have a big goal in mind. The same goes for travel hacking. Plus, it makes it more fun and gives you an objective to achieve. 
DREAM BIG!
Where have you always wanted to go?
Some of you might want to visit the Atlantic provinces while others may dream of an exotic island in Asia. Some of you may long for the history of Europe or the adventure of South America. Whatever it is, write it down. Make it your goal. Get specific.
Where do you want to go? What do you want to do there? When would you like to go?
Once you have this goal, figure out a good frequent flyer program to get you there. Many of you will likely choose Air Canada because of the Aeroplan program and its prominence in Canada but this isn't always the case. Some airline alliances are better than others for certain destinations. Some have lower fares for using reward miles. I'll get more into this in further tutorials.
For now, just pick a destination and mark down the approximate number of points you will need.
Below is an approximation of miles needed for specific destinations from Canada. These will vary between the airlines but this is a good place to start.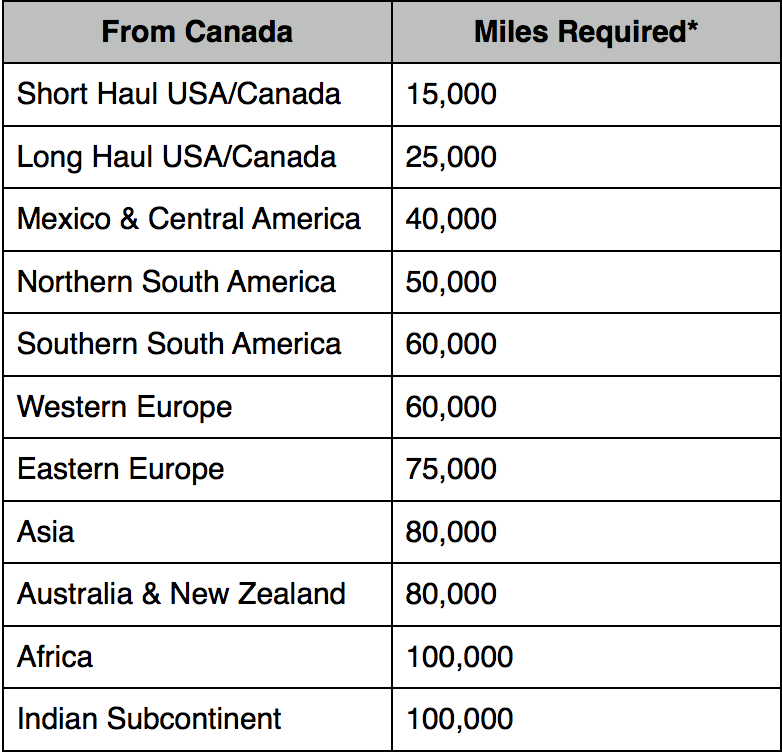 –
–
*Just an estimate for economy class seats.
Now is the FUN PART! Where do you want to go?
***
Dream Trip Poster
Just for fun, I've created a poster that you can change by adding a picture of your dream destination and how many points you need to get there. Feel free to download in either Word or Pages format. You can also download the PDF but with this option, it can't be changed.
This is what it looks like…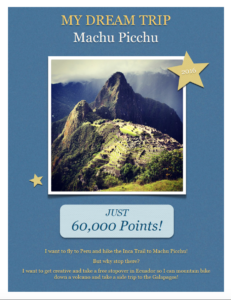 DOWNLOAD THE MICROSOFT WORD DOCUMENT
DOWNLOAD THE APPLE PAGES DOCUMENT
DOWNLOAD THE PDF (can't be changed)