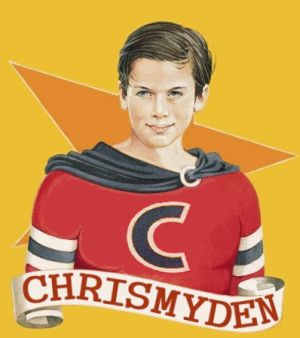 You know what's awesome? Finding a mind-blowing travel deal. You know what else is awesome? Having someone else find you that mind-blowing travel deal!
That's where Chris Myden of YYC Deals comes in. Chris is the best at finding Canadians head-spinning travel deals. Whether it's a "little" Expedia mistake that ends up scoring you a $100 trip to a unique island in the sun, a $200 taxes-in return flight to Jamaica, or a $350 trip to Japan, Chris has it all.
These ultra-cheap travel deals are ideal to watch on top of earning travel points. See, points are good any time of the year no matter what the price is. So if your set on Mexico at 40,000 Aeroplan points and a deal comes up for $300, take the deal and earn points on the flight. Use your points later on a more expensive flight when no sales are around. More bang for your buck…er points.
So after looking at many crazy travel deals on Chris Myden's YYC Deals Facebook page, I had to interview him. Chris has an unbelievable following and it doesn't surprise me at all.
Meet the man behind the deal.
How exactly did YYC Deals come about?
It all started as a thread on a few popular Calgary forums, Beyond.ca and CalgaryPuck.com. In fact, if you go to the Off-Topic section of CalgaryPuck you can still see my thread 'Confessions of a YYC Travel Junkie', it's one of the largest threads on the forum and I still post in there.
In those threads I would post any great travel deal finds that I ran across, which was becoming more and more of an obsession for me. People seemed to really enjoy the finds, and it encouraged me to start posting on Facebook and start up a blog. On Facebook the ball really started to roll, as people would share my finds with others on Facebook, becoming sort of viral in a way.
From what I see, you have over 40,000 fans from Calgary alone? Is that right? Did you ever think it would become this big?
Yes, Calgary is my hometown and where it all began, and definitely has the most followers. I certainly didn't ever anticipate it being where it is today, but I did feel that people would enjoy some of the deals I found. I mean who doesn't love a truly great travel deal?
Did you do any marketing to get YYC Deals to where it is today? And if so, what did you do?
A lot of it has been word of mouth and just the nature of Facebook itself, but I also experimented with prizes along the way, giving away a pair of Flames Tickets and a Westjet gift certificate for example. Giving away prizes definitely works as a promotional tool, I can tell you that much. But other than that it's mostly just been friends telling friends.
What's one of your most memorable "value" vacations and how sweet of a deal was it?
Well for me personally the ultimate deal is still the flight to an island off the coast of Spain called Menorca. The cost? $100 roundtrip after all taxes from Calgary. Somewhere along the way, somebody forgot a zero, and the airline still honored the price. Myself, a bunch of friends, and everyone who was following along on CalgaryPuck at the time took advantage of that one. Menorca turned out to be an amazing island full of a lot of history and culture and beautiful beaches.
Japan for $350 and a trip to Vegas in late 2010 for $70 (flight + hotel, thanks to an Expedia flub) are also memorable, but Spain for $100 still tops the list for me.
Have you used points before to book a trip or are you to busy finding killer deals?
I do collect points whenever possible, either through flying or credit card, but I'm definitely not one of those 'mileage runners' who makes it a goal to collect as many points as possible. I try to use my points on destinations where it normally costs a lot to fly into. For example, if a points program offers flights to anywhere in North America for 40,000 points you may as well use them on destinations where flights are normally very expensive, such as smaller regional airports, as opposed to say Los Angeles or Orlando. We did that this winter and used our points to fly into Aspen, Colorado, which is usually around $700 roundtrip from Calgary and it made our attempt at a budget trip to Aspen a bit more of a reality.
I understand you're writing for Sympatico Travel now. How did that come about and what exactly are you writing about?
Actually a few of the people that follow me on Facebook forwarded a link to me from Sympatico.ca that said they were looking for Canada's #1 travel deal hunter for a new travel blog they were creating on their portal. I sent them an e-mail and showed them my network of blogs and received a call the next day asking if I would be interested.
I essentially post the same deals on Sympatico that I post on my own blog, and occasionally I write a general topic article, such as analyzing whether or not a TeamBuy deal is truly a good deal or not, or the 'best time to buy' airfare or all inclusive packages. It's been a great gig and has lead to some nice exposure. Patrick Pentland of Sloan writes for Sympatico as well and he used one of my posted deals out of Toronto to take an unexpected trip to Costa Rica and wrote about YYZ Deals in his blog. I definitely never thought a rockstar would be following me for travel deals.
What's coming up in the future for Chris Myden and YYC?
Well right now, I post my deals and people enjoy them, but it inevitably leads people to ask, 'Hey Chris, how about finding a deal to X destination around Y date?'. I recognize that people want help, and I'm grateful that they're turning to me for that help, but with 250,000 of them and just 1 of me, I'm hoping to use my programming skills and technology to try and help out people in the quickest way possible.
I've been working on a series of tools that take everything I know about finding travel deals, and where prices come from, and trying to make it as easy as possible for people to find the best deal for where they want to go. I'm going to be doing some unique things with the data, and be a little different in that I will stick to having no bias when it comes to finding the best deal, wherever they may be. These tools I'm creating will even be helping me to better expose the truly great deals out there.
***
If you want to check out and/or signup for these FREE great deals, check out YYC Deals main site or visit his Facebook page and become part of the group.
Happy Travels,

https://www.canadianfreeflyers.com/wp-content/uploads/2013/11/cff_logo-sm.png
0
0
Matt
https://www.canadianfreeflyers.com/wp-content/uploads/2013/11/cff_logo-sm.png
Matt
2011-09-06 05:00:27
2013-11-27 04:59:17
Interview with Chris Myden of YYC Deals